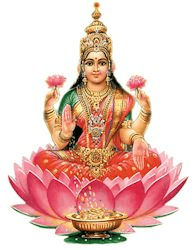 Lakshmi is the Goddess of wealth and prosperity, both material and spiritual. In Hindu mythology, Goddess Lakshmi, also called Shri, is the divine spouse of Lord Vishnu and the Goddess of wealth and fortune. In the vedas, she called Sri. Goddess Lakshmi indicates prosperity. Worship of Lakshmi indicates an appreciation of prosperity and a sense of responsibility towards it. Depicted an extremely beautiful woman, Lakshmi stands on a lotus. She has lotuses in various stages of bloom in her two hands. And even wears a lotus garland.
Business people, those who are facing financial crisis can performmahalakshmi homam. Mahalakshmi pooja can be performed everyday as a remedy to create wealth. The lord of the planet venus is Goddess Lakshmi.The navagraha temple for Goddess Mahalakshmi is in Srirangam, situated in Tamil nadu.
You must perform this homam when you are facing financial difficulties and wish to earn wealth in abundance. For improvement in Financials and also for recovery of dues, which are said to bestow different benefits to the performer of this homa. Even the mere recitation of these mantras, bestow prosperity.
In the puranas, this homam is said to bring the following to the devotee:
    ∗  Prosperity
    ∗ Domestic animals
    ∗ Food grains
    ∗ Ownership of Land
    ∗ Good servants
    ∗ Fame
    ∗ Royal influence
    ∗  Mental strength
    ∗ Attainment of horses
    ∗ Attainment of elephants
   ∗ Clothes
    ∗ Progeny
    ∗ Vehicles
    ∗ Mystical powers
---
Customized Homam
The Homam to be performed depends on the type of problems & the individual's Birth Chart, usually a Pundit is consulted for advice on the type of homams that are to be conducted. If you have any doubts please ask to our Pundits. A detailed analysis of your Horoscope chart, by our Pundits would suggest you the most suitable remedies or if to conduct special poojas for specific problems at specific temples, that would help you over come your problems and to obtain evident good results with the Power of Cosmic Energy.
How Can I Get This Homam Performed?
By analyzing your horoscope, our experienced Pundits can identify the reason for the problems and the ways to nullify the problems. Based on your Birth Chart and on the instructions given by our Pundit, selective Homams are performed by Our Experienced Priests. Our Priests has vast experience in the field of performing Homams & Poojas. They have sound knowledge on the various aspects of performing homams. The main aim of performing the Homams is to enrich positive energy of the ruling planets and to nullify the negative elements shown in the birth chart. It is also a form of remedial measure which has been followed from the ancient times. Homams and poojas performed for a particular deity by invoking Agni – the God of fire. It is said that when Lord Brahma (the creator among the Trinity) created man, he also created "Homam" for man's livelihood and his attainment of spiritual desires.
---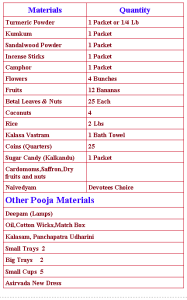 ---
---