New Year 2017 Special Maha Yagna

Sri Gayathri Ashram, Presents a most powerful Vedic Process of Yagna starting on 01st January 2017 (New Year) in total of four schedules (5 Days for 20 members per schedule).
Schedule    Time                         From            To               Days
1    9:30AM to 5:30PM    01-Jan-2017    05-Jan-2017    5
2    9:30AM to 5:30PM    06-Jan-2017    10-Jan-2017   5
3    9:30AM to 5:30PM    11-Jan-2017    15-Jan-2017    5
4    9:30AM to 5:30PM    16-Jan-2017    20-Jan-2017   5
The cause for the performance of this Very Special Maha Yagna is based on a noble theme to achieve the blessings of the Divines specifically for Health, Wealth and Prosperity in this New Year.
The problems are several in numbers and the burdens are unbearable in measure; That too with their particular expectations. Then, how to fulfill the wants and essentials?
Yes there are two topics to be remembered now; one is health which deals fully with physique and personality. The next one is wealth. Of course, the most wanted one, every where. Hard work will bring a limited return and leave with extra needs.
If everybody are born with fortunes there will be no sufferers in this world.
Now the sufferings dominate every where. In our life how to get rid of these sufferings? Yes it is possible it is purely through Vedic Process. Divine Kubera is prayed for the purposes of wealth. Lord Maha Vishnu, in his one of the carnation, came to the world and taught the complete lessons on herbs and medicines. So, the necessity to worship the God Sri Dhanavanthri and the Divine Kubera, came as practice in the Vedic age.
The auspicious New Year is now coming. Let us all worship the Lords and get their blessings through this Very Special Yagna SRI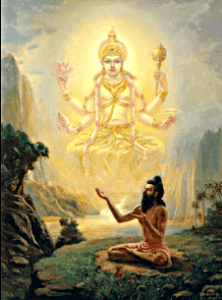 DHANVANTHRI KUBERA KRUPA MAHA YAGNA
You were in need of this Yagna in the previous times. But due to your circumstances and engagements, it was not found as easy. Now the opportunity has come; that too at a most reasonable and sharable cost.
This Yagna is called as Maha Yagna  Altogether Five Priests will Perform the Yagna (Homa / Havan) for 5 days per Schedule for 20 Members. A separate Kubera Yantra will be kept in prayer in the Maha Yagna and the priest will chant the mantras individually to energize the Birth chart. This will be forwarded by Post after the conclusion of Yagna. All desired persons can also Join in the Yagna Directly and we can also perform this for members from out-stations or out of country.
For the blessings of the Divines through this Maha Yagna, you can  register  for Maha Yagna by  contributing $101 (USD). The cost is very little but the benefit are more and your aims will turn to the way of success. This will grant your wishes fulfilled.
If your family members or friends are in need of this Special Blessings, you can add additional donation of $101(USD) per head. We will be forwarding the holly Prasads along with the Kubera Yantra Duly Energized for their Name with the Divinely Blessings.
For the progress and fertility in the life of human beings, the new year day is auspicious  to energize the powers of Horoscopes and the Rakshas. The Kubera Yantra energized in the Maha Yagna should be kept in the Prayer-Room or Business-Centre of the Devotees which will result in immense improvement of  Health, Wealth and Prosperity.
GET YOUR PRAYERS GRANTED AND LEAD A HAPPY & PROSPEROUS LIFE

These are general predictions based on the transit of planets during the entire year. Specific accurate predictions depends upon the birth chart & time calculated as per the panchang. For an in depth analysis your horoscope has to be analysed in detailed with our senior vadic pundits. Fix an Appointment Here
Get Free Horoscope (Personalized Birth Charts) E-Book. Get It Free !…
---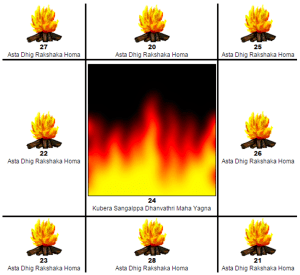 ---