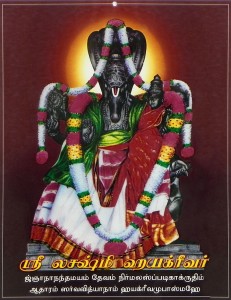 Hayagreeva Homa. Sri Hayagreeva is an incarnation of Lord Maha Vishnu. Hayagreeva homa to enhance knowledge and concentration. Homa will be performed by taking sankalpam in your name with other details – gotra, star, rashi etc.
Read more about this homa below in the description section.
HOMAM DESCRIPTION:
This homa is performed in Hayagreeva Yantra, this pooja involves vigneswara pooja, kalasa pooja followed by punyaha vachana and then the hayagreeva maha mantra will be recited as parayana and it will be followed by Homa/Havan. It is conducted on Pournami or navami or any auspicious muhurth. Our priest will help you to fix an auspicious timing in relevant to your exams to get the best results. It is necessary to perform this homa once a year to be blessed with Siddhi, Knowledge and Intelligence. Perform this homa and make yourself challengeable for any exams of your Life!
The Homa includes,
Ganapathi pooja, Punyaha Vachanam, Maha Sankalpam, Kalasa Pooja, Hayagreeva Homa (Japam & Aavurthi), Poornahuthi & Prasad Distribution
All Homa Materials for Performing the ceremony (Homa Samagri, Fruits, Flowers & Neivedhya Prasad all included)
The Customer has to buy only the "Flower Garlands" and God's Picture for Homam
Homa will be conducted with Professional Priests with utmost divinity and in accordance to vedic scriptures.
Sri Gayathri Ashram INC Services – WHAT WE DO !Hayagreeva?
At Gayathri Ashram all Homams and Poojas are done through most learned priests from very highly "Veda Pada Salai" (Veda School to Teach Vedas and Mantras). The Priests are very highly knowledgeable to cast the right mantras with right pronunciation of the mantra formulas. These priests are masters and have performed the Homams and Poojas for generations. Hindu priests are very special persons. They have to not only care for their body by being a vegetarian, bathing rituals and other purification rites, but they must take good care of their mind and emotions, too. Anger is a no for a priest, so are worry and worldly concerns.
We will send you our professional Purohit / Pundit trained in Hindu Vedic Paatasala to conduct the Homam/pooja at Devotees given location (home, office, temple etc.) and time (Sri Gayathri Ashram Pundit Ji will fix the date & time according to the Devotees Nakshatra (Star) on an auspicious date).
If one is not able to attend the homa we will perform the homa on your behalf and we will send you our prasad to your mentioned address.
TIMING:
Knowledge and Wisdom are two inseparable needs of human life. What makes a man different from other species on this earth is his Intelligence! To be blessed with the power of Knowledge we worship the God of Knowledge and Wisdom- Lord Hayagreeva. 'Haya' means 'Horse' and 'Greeva' means 'Neck'. Lord Hayagreeva is an avathar of Lord Vishnu who took this horse necked form to retrieve back the Vedas stolen by two demons Madhu and Kaithaba. Lord Hayagreeva is also called 'Haya Sirsa'.
PURPOSE & BENEFITS:
Hayagreeva Homa is specifically done for the students to invoke the blessing of Lord Hayagreeva in their career life. This homa strengthens the children to face the competitive exams and helps to excel in it. It also improves one's concentration and memory power. It removes the feeling of laziness, lack of confidence and ignorance. This homa can also be performed by the working professionals like teachers, professors, researchers or spiritual people who are into the world of Knowledge. It makes us relieve from mental pressure and improves our concentration. This homa reduces our distance to our desired goal. It also improves our extra-curricular activities like dance, music, arts etc.
SLOKA:
"Na Hayagrivath Param Asthi Mangalam
Na Hayagrivath Param Asthi Paavanam
Na Hayagrivath Param Asthi Dhaivatham
Na Hayagrivam Pranipathya Seedhathi"
These are general predictions based on the transit of planets during the entire year. Specific accurate predictions depends upon the birth chart & time calculated as per the panchang. For an in depth analysis your horoscope has to be analysed in detailed with our senior vadic pundits.
Get Free Horoscope (Personalized Birth Charts) E-Book. Get It Free!…