Thila Homam / Pitru Poojas

Thila Homam is a powerful Vedic ritual, performed to ward off difficulties arising out of Pithru Dhosham (Ancestor Doshas), which is the outcome of non performance of srardhams, and other rituals performed to propitiate our ancestors.
Read more about this homam below in the description section.
Occasion:
Souls are believed to have positive and negative effects on human life. We always feel blessed when we find we are under the shelter of some 'Invisible Blessing Hand'. It is our duty or dharma to satisfy the departed souls of our family.
Sri Gayathri Ashram INC Services – WHAT WE DO !
At Gayathri Ashram all Homams and Poojas are done through most learned priests from very highly "Veda Pada Salai" (Veda School to Teach Vedas and Mantras). The Priests are very highly knowledgeable to cast the right mantras with right pronunciation of the mantra formulas. These priests are masters and have performed the Homams and Poojas for generations. Hindu priests are very special persons. They have to not only care for their body by being a vegetarian, bathing rituals and other purification rites, but they must take good care of their mind and emotions, too. Anger is a no for a priest, so are worry and worldly concerns.
We will send you our professional Purohit / Pundit trained in Hindu Vedic Paatasala to conduct the Homam/pooja at Devotees given location (home, office, temple etc.) and time (Sri Gayathri Ashram Pundit Ji will fix the date & time according to the Devotees Nakshatra (Star) on an auspicious date).
Very Good Places :
To Perform Thila Homam at Rameswaram
To Perform Thila Homam at Villundi Theertham (Peikarumbu village Rameswaram)
To Perform Thila Homam at Thirupullani
If one is not able to attend the homam we will perform the pooja on your behalf and we will send you our prasad to your mentioned address.
What is Thila homam?
Through this homam the pithrus are satisfied and they bestow their blessings not only on us but also on our children and grand children. The Shastra further says that even if one of the family member carries this sin, it will affect the others as well. Hence, all the family members must attend this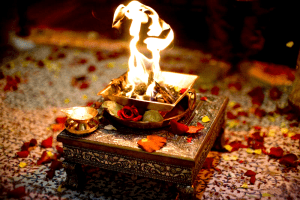 homam for full effect as it is done only once in a lifetime. Thila Homam is arranged for the the peace of the souls who died unnaturally. When they remain restless it creates an adverse effect in our family and continues to generation to generation! Thila Homam helps the suffering soul to seek Moksha.
Why is this homam performed?
Not performing this homam will create unhappiness, lot of obstacles like – delay in marriage – Misunderstanding among family members – Late in child birth – Unemployment (This will bring peace to the souls of your ancestors preventing it from the clutches of negative forces).
How effective is this homam?
All unwanted which is known and unknown sins are removed and you get pitru asheervadam(blessings). Here the Mantra is not chanted as in the case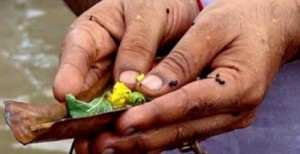 of usual ancestors's ceremony, rather it must be performed only once in life because we are not supposed to disturb our ancestor souls. This homam can help us to remove the Karmic burden.
How is this homam performed?
Thila (Alias Gingelly) is offered in this homam. Lord Surya Bhagavan (sun) is worshiped in kalasha and mandala. Gayathri manthra and pitru dosha
parihara mantras are chanted. Kalasha, phala and ajya daanas are given. This homam is performed in your home, temple, or punyakshetra. After performing this homam you can do pinda pradanam.Our experts can help you to escape from the unwanted curses and sufferings of the dead souls and help you in bringing down good wishes!
These are general predictions based on the transit of planets during the entire year. Specific accurate predictions depends upon the birth chart & time calculated as per the panchang. For an in depth analysis your horoscope has to be analysed in detailed with our senior vadic pundits.
Get Free Horoscope (Personalized Birth Charts) E-Book. Get It Free!…